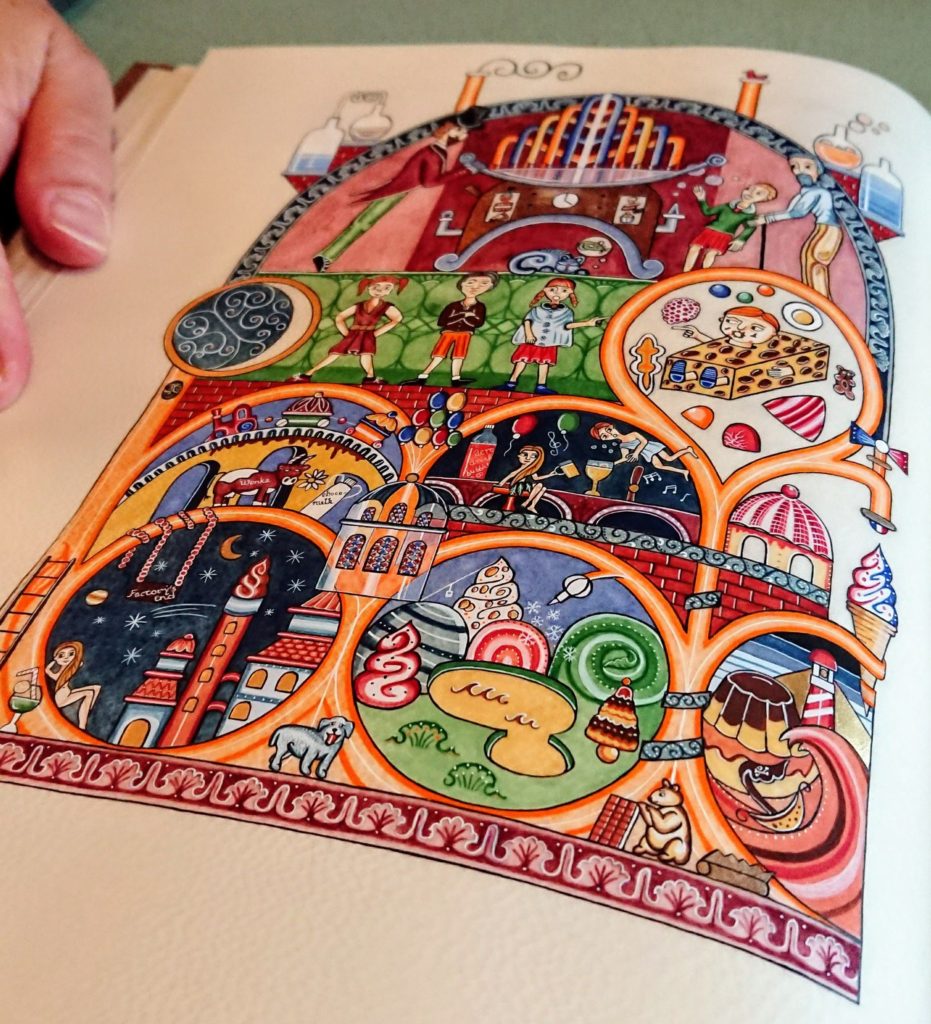 The Golden Fabrique is a workshop, an exhibition and a place for thought and creativity. The Golden Fabrique is a space dedicated to my passion for illuminating. Here you will find my creations and my hand-painted jewels, as well as articles and conferences dedicated to the world of illumination.
Go on my Etsy page to order cards, boxes, jewels and other illuminated creations. For an original creation (illuminated text, armorial bearings, copy, jewels, boxes, etc.), you can send me a message here : pauline@golden-fabrique.fr
Golden because the shimmering of gold is a must in illumination, Fabrique because illumination is primarily a craft.
Come here regularly, as new articles or creations may enrich this site very often.